Renovate With PEACE! 😄 With the RIGHT Interior Designers.
AVOID HIDDEN CHARGES, DELAYS & POOR WORKMANSHIP!
GET QUOTATIONS FROM HEAVILY FILTERED INTERIOR DESIGNERS ONLY!
RENOTALK only Recommends HONEST & RELIABLE Interior Designers From Singapore & Malaysia.
Compare Personalised Proposals From Honest & Reliable Renovators Today!
A wise and respected business owner once said:
"Never recommend someone that you wouldn't want your mom to hire"
We definitely stand by that!
That is why we have revamped our business model to work closely only with a select number of quality interior designers and contractors. So we can recommend only the best to you.

Get Reliable Quotes
to Compare!
NO MORE WASTING TIME SEARCHING FOR RELIABLE INTERIOR DESIGNERS! SAVE MORE MONEY!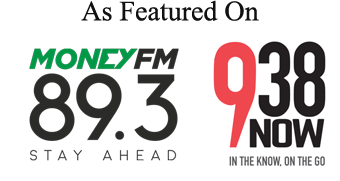 No Spam Calls: Only To Be Sent To 5 Interior Designers

We take care of the FILTERING & BLACKLISTING PROCESS
so you can have total peace of mind for your renovation
ID & CONTRACTOR QUALITY SCREENING

NEVER STOP IMPROVING!
We're consistently working on NEW initiatives to give you even more benefits, so stay tuned!

ALWAYS ON STANDBY!
Contact us for help and advice anytime. Or even
for coffee some time ;)
Join 47,000+ Satisfied Property Owners
"I used RenoTalk's method of getting quotes and received many attractive packages without hassling & bargaining! I even gained an extra 30% value and better service from the Renovators! "
"I was looking to do some A&A works for my East Coast terrace house and a friend recommended me Renotalk platform. It was a fuss-free process, and I've gained insights from the valuable contractors advices as well!"

"I was so stressed while looking for a good interior design company, so I'm really grateful to have stumbled upon Renotalk as they shortened this tedious process by half! The condominium packages were a bargain, and I can safely say I saved up to 50% from them."

STOP WASTING YOUR TIME! ...Searching & Comparing For The Right Interior Designers.
LEAVE IT TO THE EXPERT To Hunt For The Best For You! AVOID Being BULLIED By ERRANT Contractors.
NO MORE Hidden Charges, Unnecessary Delays & Poor Workmanship!